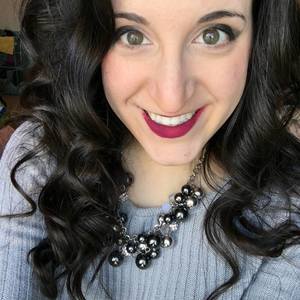 Arleen Spenceley
Special guest
I am a virgin. I dated a dude once who didn't want me to be -- who hoped I'd forego the virtue of chastity. I didn't. But I did explain why in the Tampa Bay Times. What followed may or may not be epic.
Arleen Spenceley has been a guest on 3 episodes.
November 30th, 2017 | 1 hr 24 mins

america's next top model, beauty, beauty industry, fashion, leah darrow, love

Guest host Arleen Spenceley and I interview Leah Darrow on her new book, "The Other Side of Beauty." We cover bad and hilarious breakups, Green Beret exit strategies, living together, dangerous beauty products, Leah's mystical experience of Christ during a lingerie photoshoot, the UGLINESS of the beauty industry, and helping women discover who they are.

April 28th, 2017 | 1 hr 12 mins

breakups, dating, depression, holiness, relationships

"If you're going to break up, Ash Wednesday is a great time to do it!" Luke and Arleen (no Gomer this week) talk about their cooky lives, fun things, and the strange intimacy that comes with breaking up.

July 20th, 2015 | 1 hr 37 mins

arleen, chastity, journalist, lovers, virgin

An interview with journalist and author Arleen Spenceley.