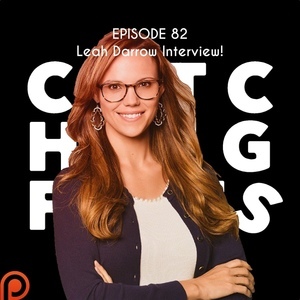 Leah Darrow
Special guest
Leah Darrow has been a guest on 3 episodes.
January 3rd, 2019 | 20 mins 22 secs

conference, disappointment, meet up, seek

Gomer and Luke talk DIVE BARS because we are going to do our first MEET UP of 2019 after tonight's SEEK Conference lineup at Dugout Bar, Indianapolis's best dive bar. It's one mile from the conference. Also, Gomer shares too much Limp Bizkit stories and Luke prepares everyone for our non-involvement in the actual conference.

November 30th, 2017 | 1 hr 24 mins

america's next top model, beauty, beauty industry, fashion, leah darrow, love

Guest host Arleen Spenceley and I interview Leah Darrow on her new book, "The Other Side of Beauty." We cover bad and hilarious breakups, Green Beret exit strategies, living together, dangerous beauty products, Leah's mystical experience of Christ during a lingerie photoshoot, the UGLINESS of the beauty industry, and helping women discover who they are.

March 24th, 2017 | 1 hr 12 mins

catholic, fashion, leah darrow, slow culture

Leah Darrow, speaker, author, and former model goes in depth about her life.