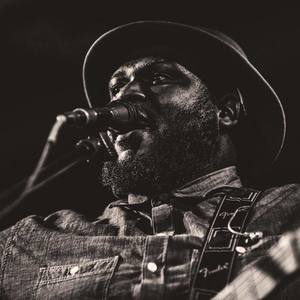 Ike Ndolo
Special guest
Ike Ndolo was born in Missouri after his parents moved to the United States from Nigeria.
Inside Ike's home rang hymns from his mother and songs of struggle and freedom from Bob Marley and the Wailers and everything in between.
This is where Ike's love of music started to grow. In 2009 Ike released his first record, "We are the Beggars" produced by Songwriter and Producer Robbie Seay.
Ike then released his second studio album "Rivers" recorded in Nashville and produced by Paul Mabury. Ike's sophomore record is a grittier collection of soulful music, which showcases Ike's growth as a songwriter as well as his unique voice and delivery.
Ike Ndolo has been a guest on 2 episodes.
August 18th, 2017 | 1 hr 50 mins

black lives matter, charlottesville, racism, white supremacy

We bring back Ike Ndolo to create a safe space so he can blow us all away. We start with him WHINING about wedding planning, wildly inappropriate sex stuff and Ike bringing "The Drama", and then unleash Ike on Charlottesville.

February 10th, 2017 | 2 hrs 10 mins

Hour One is on being a Catholic musician. Hour Two is about being a black son of African immigrants in America. Powerful stuff.